why are you wearing that stupid man suit?
Joined August 2016
Member of Ravenclaw
0 House Points
1st Year
United Kingdom
Backstory
"You call the shots babe, I just wanna be yours."
<marquee> i'm what the kids call fucking stupid </marquee>
i'm the guy taylor swift writes her songs about
i roleplay occasionally, if you want to RP please have decent grammar and actually respond with more than one sentence.
Roleplaying Character:
Name: Clark
Nationality: White British, Swedish ancestry.
Height: 5'10
Eyes: Blue
Hair: Brown, curly, short
Sexuality: Bi
Faceclaim: Evan Peters (particularly as Tate in AHS).
Personality: Flippant, sarcastic, overprotective
Go-to outfit: Think of the edgiest shit you can and multiply it by ten. Black jeans, black hoodies, black trainers, he's got it all.
Music taste: Arctic Monkeys, Xxxtentacion, Lil Peep, Blackbear, Slipknot, Tyler The Creator, Marilyn Manson, Hollywood Undead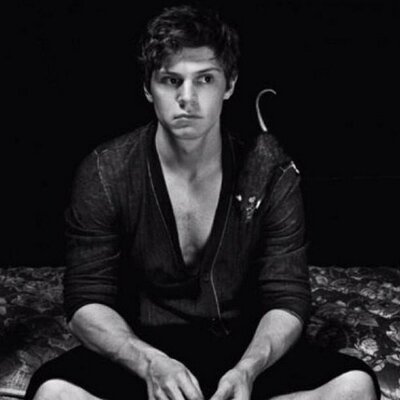 (I probably overdid it with the Evan Peters pictures, but hell, he's fit.)
<iframe width="560" height="315" src="https://www.youtube.com/embed/pb0fGJXS2Qg?start=14&autoplay=1" frameborder="0" allow="accelerometer; autoplay; encrypted-media; gyroscope; picture-in-picture" allowfullscreen></iframe>
"Satisfaction feels like a distant memory."
<font color="blue"> "I know everything. I'm the Devil." </font>
<font face="Matisse ITC"> "I don't wanna pretend we're something, we're nothing." </font>
<font face="Lucida Handwriting"> "It's ten for the wolf and three for the shepherd, then it's one for the sheep who's led by a leopard." </font>
"When you look at me like that, my darling, what did you expect? I'd probably still adore you with your hands around my neck."
Character Playlist
Dead Bite- Hollywood Undead
SAY10- Marilyn Manson
Do I Wanna Know?- Arctic Monkeys
Benz Truck- Lil Peep
I Spoke To The Devil In Miami- Xxxtentacion
505- Arctic Monkeys
Wish U The Best- Blackbear
The Devil In I- Slipknot
The Beautiful People- Marilyn Manson
Twisted- MISSIO