I didn't wake up today to be mediocre. Fortuneteller, what do you see? Future in a card. Share your secrets, tell them to me. Under a violet moon.
Joined July 2020
Member of Slytherin
147 House Points
1st Year
France
Backstory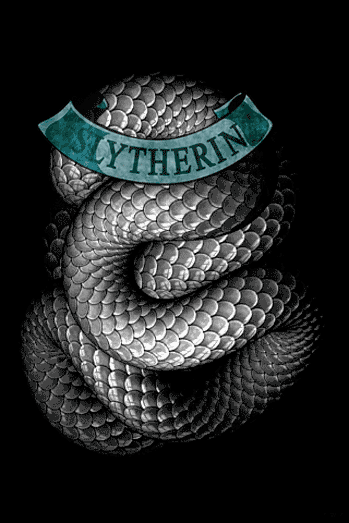 After having spent my childhood in a muggle elementary school, I've been taken away from it because of serious anxieties issues, caused by bullying, and the general feeling of being the weirdo. They turned into bigger problems as they weren't treated, and still burden me with a weight I wish to get rid of.
When time came for me to start studying in a magic school, I first fought against the idea of having my nightmare back. But my pure-blood family pushed me toward magic, and I have to confess, I was terrified to waste my potential.
Being originated from France, the logic choice was to join Beauxbaton, but Hogwarts seemed to be a less scary - and less expensive - place to me. I'm struggling with my english level, but I worked hard to be able to join this boarding school in the best conditions.
I was incredibly surprised when I have been sorted into Slytherin, having mostly heard bad cliches on them, and feeling like a person too kind, too much of a nerd to be one.
I may be a pure-blood, but I'm absolutely not a pure-blood supremacist. My family lived with, and as muggles for years, and are quite average wizards, sometimes more muggles than wizards, actually.
I've doubted myself, doubted the Sorting Hat, but it is never wrong. True is, I don't feel ambitious. I'm a very lazy person, and I can't bear authority (my years in a muggle school made me that way.)
Howewer, the authority I respect is the one named talent, intelligence. I have a desire to be the best. I never feel good enough, and even if I can't follow the rules, I try to figure a way out of many situations.
I have natural skills in Divination, since I'm doing Cartomancy since I am seven.
I don't know what I'll do after I graduate. I don't even know if I'll graduate. I am smart enough to ace my subjects, but the system is very difficult for me to follow. I'd rather train casting spells that learn by heart what ingredients are needed for a potion, and I could drop Hogwarts at any moment if I was discouraged by failing one too many time.
And it's lonely here. I don't mind being on my own, avoiding the other students, but I miss my home. Simply, my boring house in a boring muggle town. I know I would waste my life away if I gave up, magic deserves to be learned, but my fears eat me up, eat me whole, and paralyze me. Often.
My biggest weakness is myself. My laziness, my overwhelming thoughts slowing me down, my way to reject violently what I'm scared of. I do believe my biggest strenght is myself as well, though. My stubborn mind, my outbursts of passion.
Hogwarts may be the end of me... Or a bridge leading me to a better future.
<details>
<summary>
Wand
</summary>


Sycamore wood

The sycamore makes a questing wand, eager for new experience and losing brilliance if engaged in mundane activities. It is a quirk of these handsome wands that they may combust if allowed to become 'bored,' and many witches and wizards, settling down into middle age, are disconcerted to find their trusty wand bursting into flame in their hand as they ask it, one more time, to fetch their slippers
As may be deduced, the sycamore's ideal owner is curious, vital and adventurous, and when paired with such an owner, it demonstrates a capacity to learn and adapt that earns it a rightful place among the world's most highly-prized wand woods.


Unicorn hair core

Unicorn hair generally produces the most consistent magic, and is least subject to fluctuations and blockages. Wands with unicorn cores are generally the most difficult to turn to the Dark Arts. They are the most faithful of all wands, and usually remain strongly attached to their first owner, irrespective of whether he or she was an accomplished witch or wizard.
Minor disadvantages of unicorn hair are that they do not make the most powerful wands (although the wand wood may compensate) and that they are prone to melancholy if seriously mishandled, meaning that the hair may 'die' and need replacing.


10 inches 1'4

Longer wands might suit taller wizards, but they tend to be drawn to bigger personalities, and those of a more spacious and dramatic style of magic. Neater wands favour more elegant and refined spell-casting.


Quite bendy flexibility

A wand with this flexibility will pose little to no difficulty to whoever possesses it with the exception of owners it considers restrictive and/or boring. It is particularly good for transfiguration, spell crafting, healing magic, and curses. The owner of this wand is usually very likable as a result of being diplomatic and able to see all sides of a situation. They may be very indecisive, but they do have a few principles on which they believe very strongly in.


</details>
<details>
<summary>
My grades
</summary>
Empty for now.
</details>
<details>
<summary>
My pet
</summary>
Ginger - The Gregarious Baby Dragon
Story by, and adopted from : https://www.hogwartsishere.com/groups/37445/
Ginger was found in an uninhabited forest cave. He was hungry and shivering. After his health inspection, the volunteers of the adoption center realized he was underweight. They could not find Ginger's mother anywhere and so, sadly, we must assume she no longer lives.
Ginger is a friendly, outgoing little dragon. He loves chew toys and naps, two things that are almost opposites. He is an untrained young dragon, but is friendly and sweet.
Ginger is a baby animal, which means he requires a lot of attention. He is also stuck to a strict feeding schedule to improve his weight.
Ginger has been adopted by me the 25 July 2020. I found that he was a Peruvian Vipertooth. Be careful, his fang are venomous and he is a XXXXX on the MoM Classification. Originated from Peru, this breed is one of the smallest (15 feet) and the fastest dragon.
</details>
<details>
<summary>
Playlist
</summary>
<iframe width="100%" height="300" scrolling="no" frameborder="no" allow="autoplay" src="https://w.soundcloud.com/player/?url=https%3A//api.soundcloud.com/tracks/314181864&color=%231a472a&auto_play=false&hide_related=false&show_comments=true&show_user=true&show_reposts=false&show_teaser=true&visual=true"></iframe>
<iframe width="100%" height="300" scrolling="no" frameborder="no" allow="autoplay" src="https://w.soundcloud.com/player/?url=https%3A//api.soundcloud.com/tracks/242059089&color=%232a623d&auto_play=false&hide_related=false&show_comments=true&show_user=true&show_reposts=false&show_teaser=true&visual=true"></iframe>
<iframe width="100%" height="300" scrolling="no" frameborder="no" allow="autoplay" src="https://w.soundcloud.com/player/?url=https%3A//api.soundcloud.com/tracks/94785169&color=%232a623d&auto_play=false&hide_related=false&show_comments=true&show_user=true&show_reposts=false&show_teaser=true&visual=true"></iframe>
<iframe width="100%" height="300" scrolling="no" frameborder="no" allow="autoplay" src="https://w.soundcloud.com/player/?url=https%3A//api.soundcloud.com/tracks/217051199&color=%232a623d&auto_play=false&hide_related=false&show_comments=true&show_user=true&show_reposts=false&show_teaser=true&visual=true"></iframe>
<iframe width="100%" height="300" scrolling="no" frameborder="no" allow="autoplay" src="https://w.soundcloud.com/player/?url=https%3A//api.soundcloud.com/tracks/670541072&color=%232a623d&auto_play=false&hide_related=false&show_comments=true&show_user=true&show_reposts=false&show_teaser=true&visual=true"></iframe>
<iframe width="100%" height="300" scrolling="no" frameborder="no" allow="autoplay" src="https://w.soundcloud.com/player/?url=https%3A//api.soundcloud.com/tracks/431099817&color=%232a623d&auto_play=false&hide_related=false&show_comments=true&show_user=true&show_reposts=false&show_teaser=true&visual=true"></iframe>
<iframe width="100%" height="300" scrolling="no" frameborder="no" allow="autoplay" src="https://w.soundcloud.com/player/?url=https%3A//api.soundcloud.com/tracks/28973678&color=%232a623d&auto_play=false&hide_related=false&show_comments=true&show_user=true&show_reposts=false&show_teaser=true&visual=true"></iframe>
<iframe width="100%" height="300" scrolling="no" frameborder="no" allow="autoplay" src="https://w.soundcloud.com/player/?url=https%3A//api.soundcloud.com/tracks/229528669&color=%232a623d&auto_play=false&hide_related=false&show_comments=true&show_user=true&show_reposts=false&show_teaser=true&visual=true"></iframe>
<iframe width="100%" height="300" scrolling="no" frameborder="no" allow="autoplay" src="https://w.soundcloud.com/player/?url=https%3A//api.soundcloud.com/tracks/258131331&color=%232a623d&auto_play=false&hide_related=false&show_comments=true&show_user=true&show_reposts=false&show_teaser=true&visual=true"></iframe>
<iframe width="100%" height="300" scrolling="no" frameborder="no" allow="autoplay" src="https://w.soundcloud.com/player/?url=https%3A//api.soundcloud.com/tracks/492717822&color=%232a623d&auto_play=false&hide_related=false&show_comments=true&show_user=true&show_reposts=false&show_teaser=true&visual=true"></iframe>
<iframe width="100%" height="300" scrolling="no" frameborder="no" allow="autoplay" src="https://w.soundcloud.com/player/?url=https%3A//api.soundcloud.com/tracks/101844557&color=%232a623d&auto_play=false&hide_related=false&show_comments=true&show_user=true&show_reposts=false&show_teaser=true&visual=true"></iframe>
<iframe width="100%" height="300" scrolling="no" frameborder="no" allow="autoplay" src="https://w.soundcloud.com/player/?url=https%3A//api.soundcloud.com/tracks/242453815&color=%232a623d&auto_play=false&hide_related=false&show_comments=true&show_user=true&show_reposts=false&show_teaser=true&visual=true"></iframe>
</details>