KLEE DA DA DA
Joined May 2020
Member of Ravenclaw
16 House Points
1st Year
United States
Backstory
<font face=papyrus>
<font color=hotpink>
<center>Welcome to my backstory</center>

glitter-graphics.com
READ TILL THE END!!!!!!!!!
I AM AN EXTREME SPAM QUEEN. DO NOT MAKE ME MAD.
Name:
Gender: Female
Boggart: Annoying people
Appearance(for now):
Please also join my newspaper stand, The Hogwarts Gazette. Details
here

glitter-graphics.com
<details>
<summary>My friends</summary>
Cappuccino Rainbow
Libby
Alohapotion (Alo)
Lily Bee
Kahala Naga
Claire Devont
Mary Lestrange
Vivi
And many more!!!!!
</details>
<center>Nicknames</center>
Ravenstar (Everyone)
Raven (Gotta ask)
Ravey (Vivi ONLY)
Rivs(Alohapotion ONLY)
Tell me if you've got one!

glitter-graphics.com

THAT ABOVE IS WHAT HAPPENS IF YOU DARE HURT ME OR MY FRIEND"S FEELINGS!!!


glitter-graphics.com
MUSIC TIME!!!!
<iframe width="100%" height="300" scrolling="no" frameborder="no" allow="autoplay" src="https://w.soundcloud.com/player/?url=https%3A//api.soundcloud.com/tracks/360564347&color=%23503a7f&auto_play=false&hide_related=false&show_comments=true&show_user=true&show_reposts=false&show_teaser=true&visual=true"></iframe>
<details>
<summary>Lyrics</summary>
It's time you learned a lesson
It's time that you understand
Don't ever count on anybody else
In this or any other land
I once hoped for friendship
To find a place among my kind
But those were the childish wishes
Of someone who was blind
Open up your eyes
See the world from were I stand
Me among the mighty
You caged at my command
Open up your eyes
Give up your sweet fantasyland
It's time to grow up and get wise
Come now little one
Open up your eyes
We all start out the same
With simple naïve trust
Shielded from the many ways
That life's not fair or just
But then there comes a moment
A simple truth that you must face
If you depend on others
You'll never find your place
And as you take that first step
Upon a path that's all your own
You see it all so clearly
The best way to survive is all alone
Open up your eyes
And see the world from where I stand
Me among the mighty
You caged at my command
Open up your eyes
And behold the fading light
It's time to grow up and get wise
Come now little one
Open up your eyes
Open up your eyes
</details>
<details>
<summary>Memes I made</summary>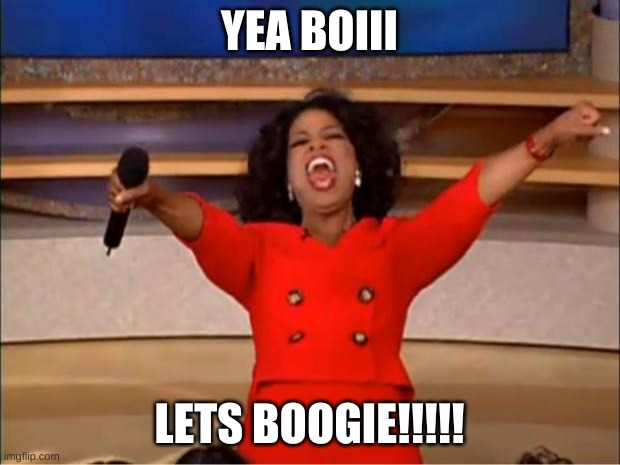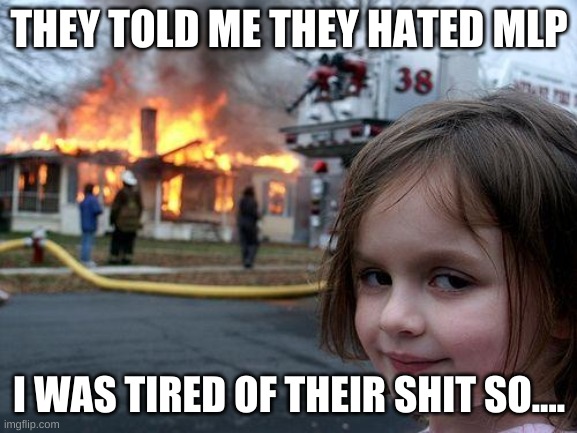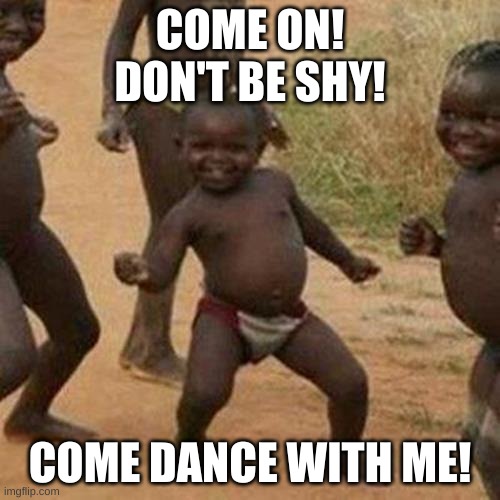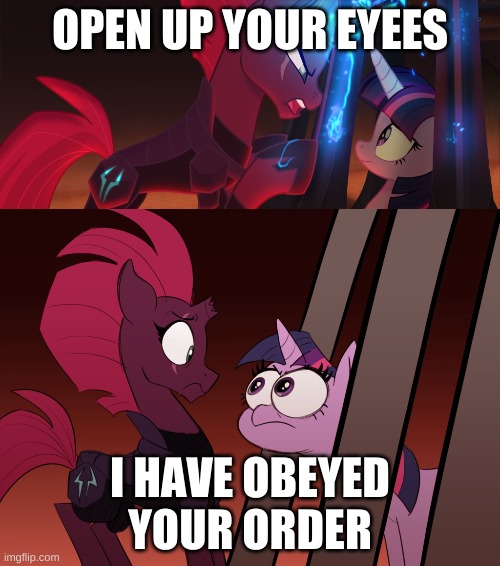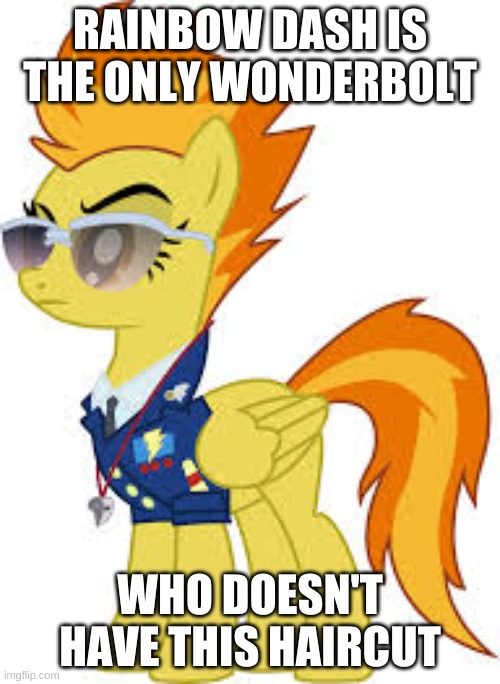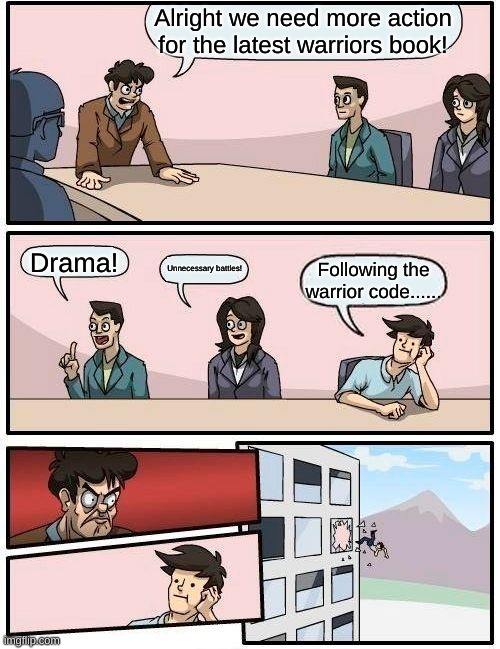 (More coming soon!)
</details>
<center>©Licensed Weirdo, Professional Roleplayer, Food lover,and BishBuster®
█║▌│█│║▌║││█║▌║▌║
Approved by my inner warrior,Lovely friends, and my Newspaper stand.</center>
(@Angie I used your thingy as a template if thats okay with you)
<style type="text/css">* {cursor: url(https://ani.cursors-4u.net/food/foo-7/foo657.cur), auto !important;}</style>