Hello I'm Clementine Elsie-Rose Potter, James Potter's twin sister and Wife of Remus Lupin! It's such a Pleasure to meet everyone! [I'm always open to Rp!]
Joined October 2022
Member of Gryffindor
0 House Points
1st Year
United States
Backstory
*In case the site goes DOWN!*
Email- drarry.hogwartsrp@gmail.com
Discord- Potter_Marauder#5941
Pinterest- Potter_Marauder
[If none of those work I can also MAKE a PRIVATE GROUP!]
---
Oc's-
Fandom: Harry Potter
Golden Trio Era-
Marauder Era-
Fandom: Outer Banks
Fandom: 100
---
*Rp RULES- *
- no one liners in roleplay please, i like to write longer messages and it can be hard to reply too.
- Please Help write the ACTION! I shouldn't have to do it by myself!
- Don't GET UPSET IF I DENY AN RP! Please I might have some going on or I'm just too busy okay!
- I DON'T have any TRIGGERS so DON'T ASK IF I DO!
- Write at least a Paragraph!
- No Racial Homophobic or rude behavior in OWLS or POST Please!
- Don't ASK me to change my writing please. I've been told this before a lot growing up and it really gets annoying so PLEASE DON'T ASK!
---
Name:
Clementine Elsie-Rose Potter
Animagus Form:
[Nick Name: Shanks]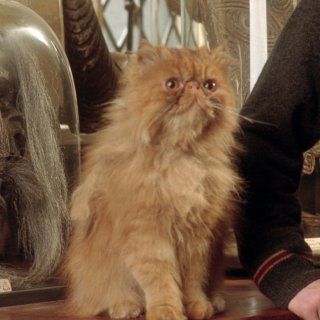 Birthday:
March 27, 1960
Boggart:
Losing my family [The Marauder's]
Mirror of Erised:
Having a big happy family with Remus
Amortentia:
Honey Lemon, Green Apples, Strawberry Shampoo, Animal Fur, and Old Books/Ink
Personality:
clever talented mischievous arrogant and boastful,
Wand:
14 inches/36 cm Hemlock Wood Bendy
Parents:
Fleamont Potter- Father
Euphemia Potter- Mother
Siblings:
Twin James Potter
Friends:
Lily Evans
Severus Snape
Sirius Black
Remus Lupin
Classes:
Potions
D.A.D.A
Charms
Care of Magical Creatures
Ancient Runes
Background:
Clementine grew up with her Twin James, very happy and mischievous, mostly due to her hanging around him all the time since it was hard for her to make friends. She ends up making quick friends with Remus Lupin who she introduced to her twin James at the same time he introduced Sirius to her as the four instantly clicked as they made a friend group after both James and Clementine had become friends with Lily.
---
Rules-
- Don't Spam Please I'm not always on here that much to check so I will get to you don't worry!
- Help Write the ACTION as it gets boring always having to do it all the time [It's Rp for a Reason Folks!]
- I can do MxM FxF or FxM Rp's just let me know which ones you'd like to do!
- No Homophobia, Racial Slurs or anything inappropriate please as I'd hate that Shit on my Page!
Rp's I don't DO-
- Adoption
- Double RP [like where our ocs date other characters and we have to do it for the other!]
- Neko x Anything
- Demon x Angel
- Robot x Anything
Rp Ship's-
- Jegulus [Main One I'm into at the moment!]
- Drarry [Main One I'm into at the moment!]
- Dramione
- Blaison
- WolfStar
- James x Sirius [Main One I'm into at the moment!]
- Will x Mike [Main One I'm into at the moment!]
- Steve x Billy
- Nancy x Robin [Main One I'm into at the moment!]
- Steve x Johnathan
- Elven x Max
Rp's Info-
Fandom-
- Harry Potter
- 100
- Stranger Things
- Criminal Minds
- Walking Dead [Tv Show/Video Game]
- Fear Street 1994
- The Witcher
- The Last Kingdom
- Chronicles of Narnia
- Dead of Night [Video Game]
- Until Dawn [Video Game]
- OuterBanks
Muggle
- Zombie Apocalypse
- Student x Teacher
- Principal x Student
- Boss x Co-Worker
- Bully x Nerd [or Quiet Boy/Girl]
- Yandere x Anything
- Mother x Daughter
- Mother x Son
- Step-Mother x Son
- Step-Mother x Daughter
- Father x Daughter
- Father x Son
- Step-Father x Son
- Step-Father x Daughter
- Aunt x Niece
- Aunt x Nephew
- Uncle x Nephew
- Uncle x Niece
- Brother x Sister
- Sister x Sister
- Brother x Brother
- Step-Brother x Brother
- Step-Sister x Sister
- Step-Brother x Brother
- Next door neighbor [Adult female or Male] x Son
- Next door neighbor [Adult female or Male] x Daughter